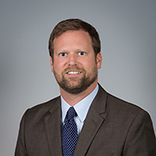 Our friend and colleague, Stuart Lee Sims, passed away Tuesday, April 1, 2014.
He was a wonderful and loving father to two beautiful, young daughters, Mimi Viola and Cozie Lee Sims. He was dearly loved, and is survived, by a large and extended family, including his parents, brothers, sisters, aunts, uncles, cousins, nieces, and nephews across Atlanta and the country, and his devoted dog, Custis. He graduated from Etowah High School in Woodstock in 1997, the University of Georgia in 2001, and Cumberland School of Law at Samford University in Birmingham, Alabama in 2005. At Etowah High School, he was an honor student and played on the football and basketball teams. He also was a leader in the Fellowship of Christian Athletes. While at the University of Georgia, Stuart was a beloved brother in the Fraternity of Phi Gamma Delta and an active member of Crossroads, UGA's chapter of Campus Crusade for Christ. He captained and quarterbacked his fraternity intramural football team for four years. During college, he helped start a philanthropy benefiting Children's Healthcare of Atlanta that involved racing a football from Athens to Atlanta before the Georgia versus Georgia Tech football game, a tradition that still continues. Stuart spearheaded an initiative to present every brother of his fraternity a Bible upon his initiation, a tradition that also still continues. During law school, Stuart worked on international trade matters for the Irish Competition Authority in Dublin, Ireland, while studying abroad at University College Dublin. He also was a leading member of his law school's Federalist Society and the youngest participant in the Birmingham chapter of the Council on Foreign Relations. After law school, he moved back to Atlanta and, for the past six years, has practiced law here at Gregory, Doyle, Calhoun & Rogers, LLC as a successful business litigator.
Stuart was a 2007 graduate of Leadership Cobb and gave the devotional at the 2013 Cobb County Prayer Breakfast. He was a former Rotarian; a leader in Marietta WorkMatters; a key volunteer with the Center for Family Resources, the March of Dimes of Georgia, and the WellStar Foundation; and contributed to the Marietta community in many other countless ways. Stuart was a light to all with whom he came in contact.
Stuart will be remembered as an encourager, a friend, and an exceptional attorney who cared deeply about his clients. He was blessed with a servant's heart, a keen intellect, a quick wit, and a unique ability to make friends with everyone he met. He had a passion for the Atlanta Braves, photography, and traveling. He was a voracious reader of books and journals on topics ranging from history to art to science. He studied the Bible with fervor and knew intimately, and was known intimately by, his Lord and Savior, Jesus Christ. He most recently was a member of Christ the Redeemer Church in Marietta and, before that, of StoneBridge Church in Marietta. His greatest loves on this earth were his daughters.
To pay tribute to Stuart, an educational fund has been established for Stuart's daughters, Mimi and Cozie. If you would like to contribute please make checks payable to NEST Direct Plan and mail to:
Gregory, Doyle, Calhoun & Rogers, LLC
49 Atlanta Street
Marietta, Georgia 30060
Attention: Scott Gregory
Read more: The Marietta Daily Journal – SIMS Stuart Lee